Michael Kammes is the Director of Business Development at BeBop Technology. He works on the technical, consulting, marketing side of post-production, and has is a keynote speaker at conventions, technology retreats, and symposiums. During his 15 years in the industry, Michael has been involved in the design and build of thousands of production and post-production systems, workflows, and facility integrations. In addition to his experience as an integrator, Kammes brings more than 15 years of experience in technology consulting for the media and entertainment industry. His popular "5 THINGS" podcast is a "must watch" among industry insiders across the globe.
In addition to the technical side of media creation, he's served as a Dialogue Editor, SFX Editor, ADR Recordist & Editor, Re-Recording Mixer, and Supervising Sound Editor.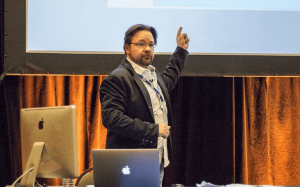 Michael is currently a member of the MPSE (Motion Picture Sound Editors), an Apple Certified Trainer (Final Cut Pro – ACT FCP), an Avid Certified Support Representative (ACSR), and is constantly becoming certified on latest and greatest post technology has to offer.
Plus, he really, really, digs Post.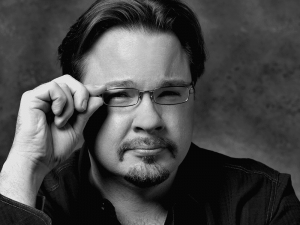 I should note that any viewpoints or comments contained at http://michaelkammes.com , on any social media account, or at any lecture in no way reflect the opinion of my employer BeBop Technology, unless explicitly stated.