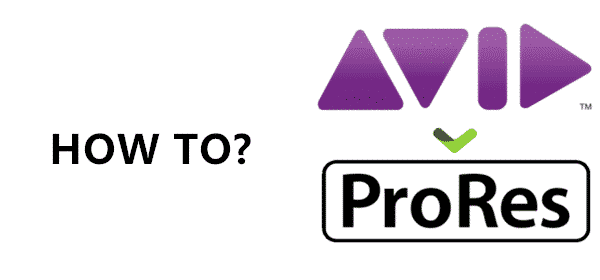 21 May

Avid 5.0, ProRes, and You

I've been getting massive web traffic and emails from people looking to use ProRes within Avid, as well as outputting ProRes from Avid.  With Avid Media Composer 5.0 due to be released next month, the two playing nice with one another will be paramount.  I drew up this short Q&A for fellow coworkers at Key Code Media, and I thought I'd share it here.
Can Avid 5.0 on Mac or PC play Pro Res?
Yes, provided you have a recent version of Quicktime (free) installed.  This is required by Avid for installation.
Can Avid 5.0 EXPORT into ProRes?
Mac: Not Natively, but yes.  Apple allows for any machine (Mac or PC) to PLAY ProRes with a current version of Quicktime, or with the free ProRes decode codecs from apple.com.  However, ENCODING into ProRes is limited to the OS having certain software(s) installed.This includes 1 of the following:

Final Cut Pro
Final Cut Server
Logic Pro
Compressor

These apps install the proper ProRes component, which is needed for ProRes encoding.  There are sneaky ways around this without installing one of the 4 apps, however they all violate Apples EULA and are illegal, and can also be unreliable.…thus, don't do it.

PC: No.  Apple has not made it possible for any software manufacturer to do a software ProRes encode on a PC platform. UPDATE 9/2010: This has changed. Cinedeck now does it in software, as does Control Dailies

If I have ProRes in my timeline (Mac or PC) and create an effect, how does it render?
Good Question.  On both Mac and PC – even if you have one of the 4 apps above installed, Avid 5.0 will NOT render into ProRes.  If you look in your media creation settings, Avid will default to another codec.
Then, how do I get my Avid project to FCP and vice versa?
Wes Plate at Automatic Duck has you covered.  Automatic Duck provides for both of these scenarios.

Keep in mind, these are NOT yet (as of 5/20/10) qualified for Avid 5.0.  Usage of Automatic Duck with legacy media (OMF, MXF) may require some transcoding to work within the other editing system.  Depending on the workflow, the Automatic Duck software may be able to handle the transcoding for you.  See the README for each plugin.
Remember, all of this is based on an Avid 5.0 Beta – at least 30 days from release.  Features are of course, subject to change.   However, I do not forsee anything changing, due to Apple's licensing.
On a side note, I am really, really excited about Avid 5.0.  NAB 2010 had me geeked, the beta has me jazzed, and I think this is one of the best steps Avid has taken in many years.