Michael Kammes has designed and built thousands of production and post-production systems, workflows, and facility integrations during his nearly 20 years as a technology advisor in the media and entertainment industry. He is a frequent keynote speaker on trends, products, and workflows in production and post technology and his "5 THINGS" podcast draws an audience of industry insiders from around the world.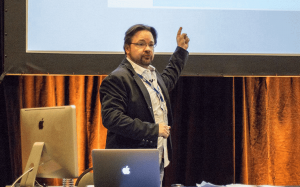 Michael currently serves as the Director of Business Development at cloud solutions provider BeBop Technology in Los Angeles, after having been Director of Technology for ten years at systems integrator Key Code Media.
In addition to the technical side of media creation, Michael's creative work includes the roles of Dialogue Editor, SFX Editor, ADR Recordist & Editor, Re-Recording Mixer, and Supervising Sound Editor.
Michael is an Apple Certified Trainer, an Avid Certified Support Representative, and a member of Motion Picture Sound Editors. When he's not creating with, consulting on, or testing the latest post technology, Michael enjoys baseball, his dog, and trying to make his wife laugh.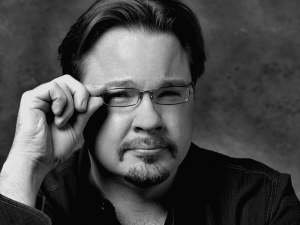 Any viewpoints or comments contained on michaelkammes.com, 5thingsseries.com, and in Michael's 5 Things videos/podcasts, speaking engagements, press interviews, and social media postings are his own, and in no way reflect the opinion of his employer, BeBop Technology, unless explicitly stated.