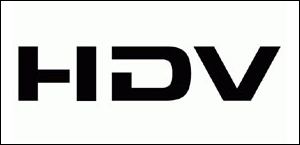 02 Mar

HDV: More Tricks

HDV looks great, but can be a bear in post production. HDV is typically not frame accurate, which makes batch capture difficult. HDV is also a long-GOP frame structure, which makes it CPU intensive and susceptible to rapid image degradation. Some workarounds:
Use a converter, such as a Miranda HD-Bridge DEC. This device converts your HDV signal (deck or camera) into a baseband video stream – SDI. It also converts the deck control on that same firewire cable to industry standard RS-422 (serial). Capturing via SDI (separate capture card required) allows the user to choose what codec they want to capture and edit in.
Some of the higher end HDV decks (Sony M35U, for example) have SDI spigots built right in to the deck. No need for a converter! Simply capture a baseband source as listed above into your codec of choice.
Many camera manufacturers have proprietary frame rates (usually a variant of 24fps) which decks cannot understand. Canon, most notably. Just because a camera uses HDV tapes doesn't mean an HDV deck can play those same tapes. Always check to make sure the NLE you will use in post A) supports the frame rate & resolution you are shooting at and B) the deck you will use for capture can playback that format. Avid and Apple both provide supported devices guides.