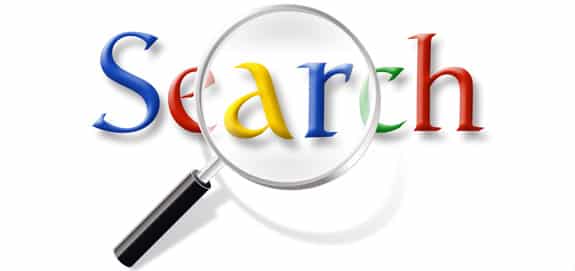 19 Mar

It Came From The Searches Volume 2

Matt Stratton turned me on to Clicky Stats awhile ago, and through Clicky, I'm able to see what web searches come up with my blog as a result. I also see when these searches lead them to my blog – but then they leave because they didn't find the answer. I thought since the search engines think I already have it on my site, perhaps I should.   Below is a sampling of the search queries (that I can decipher from cryptic keyword searches) that my website supposedly already has the answers for.

So, I present to you:
It came from the Searches, Volume 2.
March 10th, 2010 – March 18th, 2010.
optimum use of cores on macpro using redrushes
As many as humanly possible. Unfortunately, Red Rushes is not as optimized as it could be, so there will be plenty of horsepower left over, even when red rushes is chugging away. We have to wait for Red to enable distributed transcoding, or, use another encoding solution.
FinalCutServer Slows down
What is slow? The transcoding? Check in / check out? Network traffic will slow check in / check out. Background processes and concurrent users will slow down Final Cut Server – especially if transcoding is happening in the background.
"Prores Avid Import" , "importing FCP into Avid MC" , "convert DNXhd to pro res 422" , "how to import mac prores into avid"
Right here: https://michaelkammes.com/editorial/getting-final-cut-pro-projects-andor-media-into-avid-media-composer/
P2 or DNxHD?
What flavor of P2? You can edit more tracks within Media Composer in real time with DNxHD. You also have more latitude when color grading and compositing, but files sizes are traditionally larger (assuming DNxHD 145 or greater).
unity nab rumours
Yeah, sorry. NDA.
avid dnxhd convert to prores
I assume you are on a PC. Windows cannot encode into ProRes – Apples limitations. If you're on a Mac, you can export to ProRes from the Export menu, and change your codec / compression to ProRes.
Avid-qualified Windows-based with quad core processors
http://www.avid.com/products/Media-Composer-Software/system-requirements.asp
I will caution that if this a single quad (and not a dual quad) then only the newest Nehalem based Processors (HP z400, for example) can handle DNxHD encoding in RT.
Avid Mass Storage
Avid has several flavors of their own storage –VideoRaid SR (local) and Unity (shared) and ISIS (enterprise shared). However, Avid can use just about any storage that your OS can understand. I recommend firewire400 at the bare minimum (no USB) and esata, infiniband, or fibre if you can afford it.
"michael kammes", "mkdc", "micahel kammes", "Michael Kammes Burbank"
Why yes, that's me. Whats up? Say hi to your mother for me.
"DNxHD PE codecs IN FCP 6" , "quicktime output avid media composer for final cut hq"
Ya gotta download them.
http://avid.custkb.com/avid/app/selfservice/search.jsp?DocId=263545
FCP can export to any codec QuickTime understands…so, once you download the codec you're golden. Keep in mind , this will export a DNxHD .mov file, NOT a DNxHD .mov in an MXF wrapper, which is what Avid needs to understand a file without transcoding or a quick import.
getting broadcast quality for fcp mov
That's tough. ProRes is not a SMPTE standard, therefore, delivering a ProRes file will never be required for a broadcast deliverable. So, you can either A) lay it off to tape or B) transcode to a SMPTE compliant file. DNxHD, for example, is a SMPTE standard. DNxHD 145 closest in quality to ProRes 422.
""final cut" network storage best practice" , "final cut server edit in place"
Permanent storage, like fibre. FCSvr does not like storage to go offline. Ever. Thus, get permanent storage, and set it as an "Edit in Place", so FCSvr does not need to copy media to and from it to do conversions. EiP tells FCSvr that the storage is permanent. I recommend a RAID and several spindles, A) for speed B) for redundancy and C) faster performance for multiple users.
inexpensive final cut pro server
Buy a new, base level Xserve. Buy a 10 seat FCSvr license, buy a small RAID5 array, and buy Matt Geller's book "Getting Started with Final Cut Server." For anything more advanced, you'll probably have to contract out.
the best fibre storage for final cut server
How much do you need? I've always been a fan of Sonnet or G-Tech.
better than final cut server
CATDV, in most cases. http://www.squarebox.co.uk/
edit in place final cut server rights share
If I understand this correctly…. Yes, you need to have Read AND Write permission to any volumes FCSvr will use. Yes – even if you don't intend on writing to the volume, you still need that ability. It's a limitation of FCSvr.
mxf wrap dnxhd
High(er) end encoding solutions can handle it, like most of Telestreams product line.
do stereoscopic 3d mxf files take up more storage space
Nope. Avid dumps half of the picture information to get to signals (left eye and right eye) into 1 HD Frame size. The remaining 2 halves, when combines, equal one regular frame. Thus, same file size.
"avid media" samba share
Nope, can't do it – if you're trying to share an OMFI or MXF folder within Avid.
Mac Pro 8 Core 2.93 Nehalem install red rocket
Red Rocket is not entirely stable on Mac, and the workflow is kluge. Wait a little bit.
difference between pro res 422 & pro res 422HQ
Higher bitrate. Both are 10bit, but HQ has the ability for higher quality because of less compression.
quality loss transcode to 220x?
What was the original source? If uncompressed, you should see no difference on the scopes.
"Ruby on rails and final cut server" , "final cut server Web-Based Review and Approval issues"
One of my favorite "wow!"s during a demo. Ruby on Rails released a "module" for FCSvr which gives basic functionality and framework for a web based review and approval process. It's buggy and kinda unreliable, but gives people a GUI concept of what FCSvr can do.
dnx36 file format
Great Avid Offline Codec. Not broadcast quality, but looks great. DNxHD36 is for 23.976fps material, DNxHD45 is for 29.97fps material – but both belong to the DNX36 family.
optimum compressor config for final cut server
Use those virtual clusters!
http://www.kenstone.net/fcp_homepage/compressor_multi_cores_stitzer.html
http://www.fcsoutlet.com/home/Studio_Outlet/Entries/2008/9/1_Virtual_Clusters_-_Compressor.html
Hum in Avid sdi Mojo analog audio signals
Sounds like (ha!) you have unbalanced audio going into your Mojo SDI. This is common – with no ground, hums (60Hz, usually) often occur because of dirty power and/or a power cable being to close to your audio gear. Put a ground lift on your AC plugs or power-strips
encode red r3d episode engine
As long as you have the codecs on your machine, yes. However, it's the Wavelet extraction only, at 2K.
final cut pro and avid unity bugs
Decreased performance for starters. But that's been known. Expect a 20-30% speed drop-off when using FCP on Unity.
p2 versus xdcam HD in Avid MC 4.0.5 2010
What flavor of P2? I like how XDCAM HD 35mbit looks compared to DV100. However, I like the way AVC based P2 Media looks, but it needs transcoding (for now)
"Macbook Pro"+"dual boot"+Avid+FCP
Yes! I do it on my laptop. You need to blow your HDD and OS away, and partition the drive off into at least 2 partitions, and install an OS on each one. Then, install FCP on one partition and Avid on the other. I do this so I can independently update my OSes without hosing up the other. Hold down the Apple key on boot to select which partition to boot into.
HD AT dnx36 broadcast quality
No. DNxHD145 is the baseline for broadcast quality. Yes, you can transcode DNX36 material to DNX145, but while that may meet the deliverable spec, it won't look good.
final cut server metadata dnxhd
If it's DNxHD in an MXF wrapper – no. Final Cut Server cannot parse all of the metadata in an MXF wrapper –currently.
"mac mini" NLE
Yikes. Holy horsepower Batman. You're gonna need it, and the mini doesn't have it. I'm not even sure FCP will install.
edit dnxhd in fcp
Not natively. Downlaod the DNxHD codecs, and put the timeline in unlimited. Or, pre-render into Pro Res for an easier time editing.