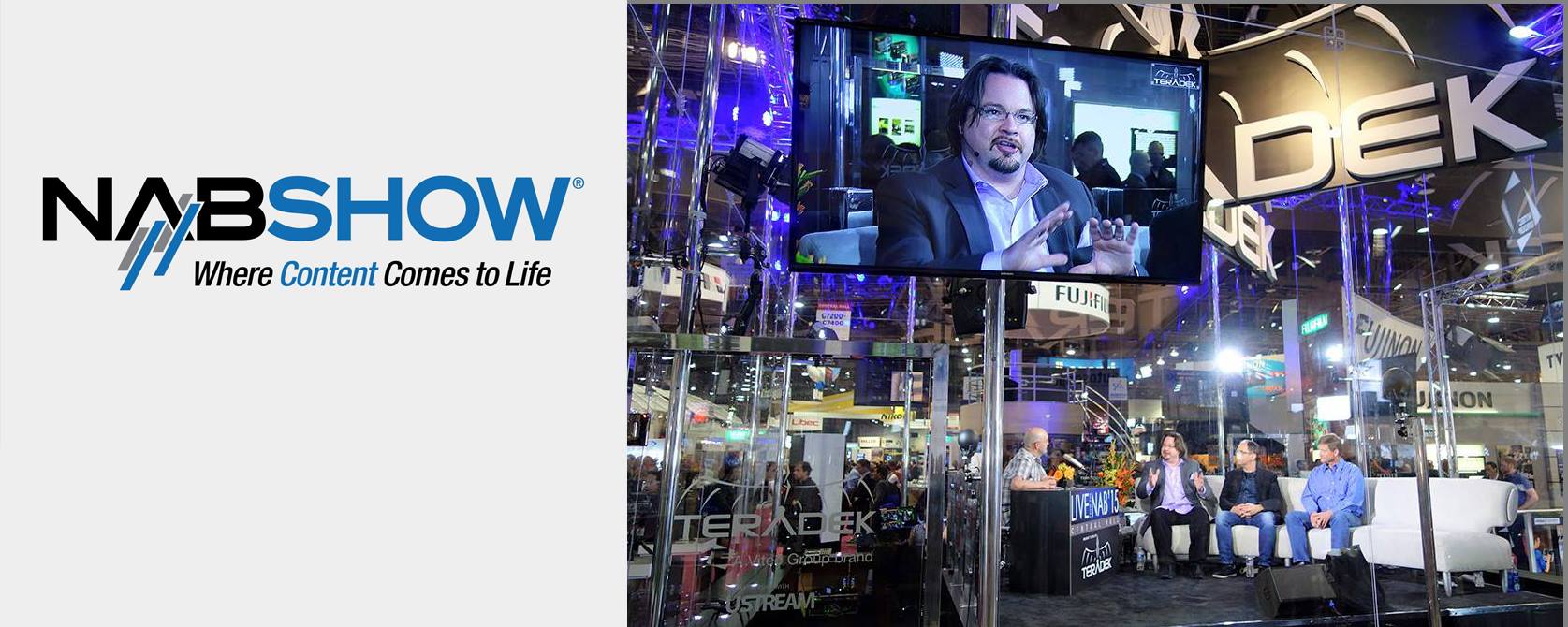 22 Apr

NAB 2009: Wrap Up

Thousands of vendors, and hundreds of thousands of square feet later, I am back in SoCal, with some highlights from the 2009 NAB convention.

Sonnet:  Following the success of the F2 portable RAID HDD solution, the previously announced F3 is slated to finally begin shipping by 5/15.  The F3, like the F2, is designed for road warriors who routinely deal with vibration, cramped quarters, and who rely on RAID storage and high bandwidth performance.  The F3 features multiple interface compatibility, including USB, Firewire 400 & 800, eSATA, and works fantastically with the Mac Book Pro. I frequently use the F2 when on mobile demos with my MBP, and easily get 120MB/Sec.

On the desktop side, an update to the R400Q "family", is the R400QR5.  Same form factor, only now with more storage space AND with RAID 5.  This inexpensive mass storage we've used for inexpensive 2K playout.  Using Machina software (free from AJA) with an AJA card, along with this Sonnet storage is a very inexpensive 2K playout solution.  Turning an assist station or even a machine in your machine room into a layoff/back system is now possible – on the cheap.

Qio, a multi-format card reader (P2, SxS, 21 other various formats) features Read and Write ability to the aforementioned formats, all I one box, and under $1K.  Simple and elegant.

One down note:  I have been a proponent of the Sonnet CPU upgrade cards for some time (I cut feature films on my Quicksilver Mac for many years past what the system should have been able to handle; a single proc 733MHz for $600 became a Dual 1.8GHz with their Encore/Duet upgrade).  It appears that this is no longer a focus of Sonnet, and is being phased out until remaining stock is sold.  Bummer.

AJA: New products, natch.  Of notable mention:  The KiPro, Kona LHi, IO Express, and several converters.

The Ki Pro is a portable recording device that takes in SD/HD-SDI, HDMI, and analog formats and records the footage directly to ProRes to an onboard HDD.  This makes post much easier – no more RT capture or mixing formats in a timeline.  Control via a laptop or iPhone (WiFi) is also supported.

The IO Express, aside from appearing unsuspecting, packs a punch.  As the name suggests, it is a little brother to the IO HD.  Designed for mobile usage, it's ExpressCard or PCIe interface allow for SD/HD-SDI and LTC/Ref input, and Component, Composite, HDMI, and unbalanced audio output.  I see this being extraordinarily useful in file-based workflows and for inexpensive, yet high quality video monitoring.  It was in a glass case on the show floor, so ship date is up in the air.

A gap in the AJA product line was HDMI monitoring.  None of the I/O cards had the ability for HDMI output with (of course) an AJA converter.  With the lowering of the price for their base model card (LSe or LSe) there was a $1400 gap in product pricing as well.  Enter the LHi, bringing some features from the Kona3 (RT up / down / cross converting) and adding HDMI 1.3 in and out plus the new(er) 3G SDI protocol.

I'd also recommend checking out 2 of their new converters, the Hi5-3G, which converts the previously mentioned 3G SDI protocol (simply: Dual SDI, commonly used for 4:4:4, on one SDI spigot) to HDMI v1.3 with analog audio.  This is excellent, as many camera manufacturers (Sony, for example) are adopting 3G.  AJA also showcased the HDP2, which converts SD/HD-SDI to DVI-D and HDMI; perfect for converting your baseband output to a digital display.
| | |
| --- | --- |
| | |
| | | | |
| --- | --- | --- | --- |
| | | | |
It's no secret that I've been a huge Facilis fan for quite a while.  Not only is the performance well above par, its simplicity for the end user (as well as administering) is unmatched.  The only downside was that is volume locking – not file locking – which made it an immediate no-go for some shared storage environments. Although showcased last year, the reseller meeting and booth this year focused heavily on the file locking ability of the new software release, v. 4.  Although strictly on the Windows side until Q4, the file locking seems to work well – and was demonstrated mimicking the shared project ability of Avid.  A first, as no other SAN solution offers the same concurrent project sharing as Unity.  I am, however, concerned how it's done.  With a fibre jumper cable of 3 meters looped back to itself on the client?  That concerns me as a band-aid type feature.  With Apple support not planned until Q4, I'm worried that there still may be some bugs or hurdles that may not be effectively overcome.   Facilis is on a roll, and I'd hate to see such a rich feature set, such as file locking, falter.
Avid:  I find it difficult to put into words just how disappointed I was in a good portion of the "offerings" Avid had at NAB.
The Avid Reseller Meeting, a closed door event strictly for…well, Avid Resellers, consisted of 2 hours of lecturing about the restructure of Avid internally, aligning all of the product lines under Avid as a brand rather than Avid "overseeing" the other acquired names.  "New Thinking" redux, me thinks.  We've seen a huge change in personnel and positions from a reseller viewpoint – and we understand that changes of this scale require time and patience.  I don't believe it's an understatement to be concerned about these changes and what the future holds for Avid.
Avid rolled out a new logo , website, as well as tiered support contracts…very similar to Apple's Enterprise support contracts, based on uptime and "levels" of urgency.  The new logo reminds me of something from Tron; I am not pleased.

As far as new tools, Avid announced support for Final Cut Pro on Unity and ISIS.  I caught wind of this several months ago, but didn't think it would be rolled out this quick, and apparently without any restrictions or throughput limitations.
The floor show was excellent, however, showing interop with Media Composer, Video Satellite and ProTools.  Cutting 3D picture, adding sound effects, music, and roundtripping them all in a 10 minute show was fantastic.
I think perhaps holding off on v3.5 for 45 days until NAB may have given Avid more of a Shock and Awe factor at the show.  But hey, that's me.
Autodesk:  Great booth!  Autodesk showcased their previously announced Flare (insert obligatory Office Space joke here), a software only visual effects package, which contains many of the same features found in their Flame and Inferno systems, which cost up to 80% more.  For assist stations, or junior effects jockeys, this would be fantastic.  I understand, however, this is only available to facilities that already have Flame or Inferno in their workflow.
Fairlight and Euphonix:  Both now have their controllers able to manipulate Final Cut Pro – albeit expensive, they can control the UI.  Suggested to Fairlight:  if Avid and Digi have Video Satellite, what about using Fairlight to control Final Cut Pro as a Video Satellite-esqe workflow?
RED ROCKET:  more info as it becomes available, from POST magazine:
– R3D Decode, debayer and playback high quality realtime 4k at 30fps (or 5K at 25fps).
– Will accelerate FCP, Premiere, After Effects, RED Alert!, REDCINE, REDrushes or any application using the REDCODE SDK.
– PCI-Express, Output interfaces will include Quad-DVI and Quad-HD-SDI. Works with Mac, PC and Linux.
– Under $5k.
This is the same technology that DVS is showing at the show on their Clipster system. What this means is that 4K realtime from small files is an affordable reality. This also means that almost any third-party post tool can become 4K enabled.
More information as I sort through my notes!