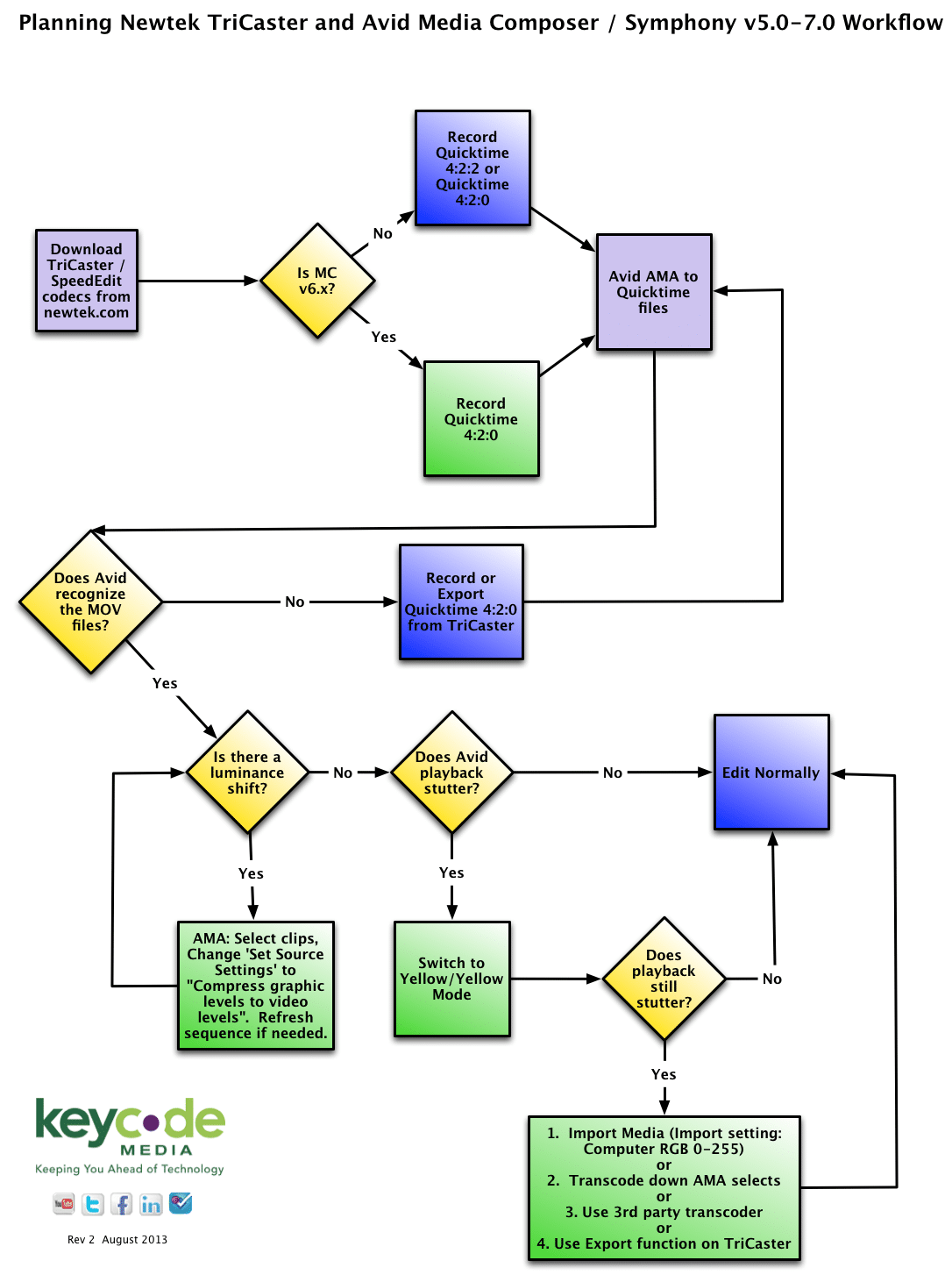 18 Sep

TriCaster Media Usage Inside Avid Media Composer and Symphony

Newtek's TriCaster family has transcended being used solely for live production, and is now found in many creative projects where post production is needed.  The hurdle is now getting the media generated by TriCaster into various editorial platforms for editing.

I've drawn up a handy-dandy guide for planning and using this media within Avid Media Composer and Symphony.  This is valid for any of the current TriCaster models which support Quicktime wrapped ISO recordings.